Myboosting.com is offering a completion of a selected Quest in the new Nexus Challenge 2.0.
> FULL EVENT INFO <

OPTIONS:

Duo - You will play on your account. We will send 1 of our boosters to party with you to complete the Quests selected.
Solo - We will play on your account, 2 boosters will party and complete your Quests.
For DuoQ option we do not need your login details. DuoQ is cheaper because it requires only 1 booster.

REWARDS:

Quests can be completed only 1 by 1. To get the 2nd Quest started you need to have the 1st completed and so on.

Here are the quests and their rewards: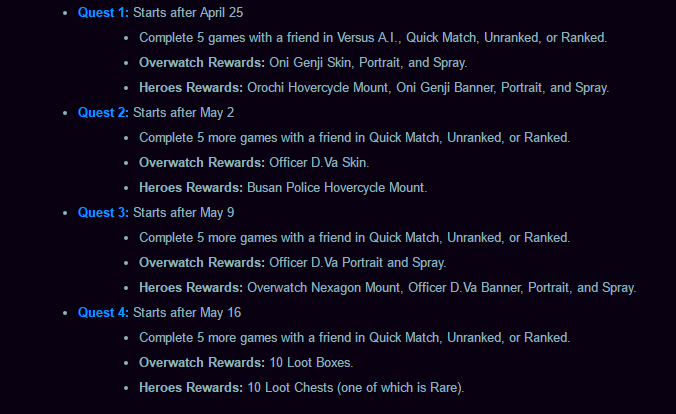 ETA:

Starting an order might take up to 12 hours. In most cases it will be in the next few minutes.
Completion time - 1 to 3 hours after starting per quest.